A digital-ready world with ubiquitous connectivity for enterprises
A Network-as-a-Service (NaaS) platform that allows enterprises to connect to multiple public and private clouds. Guaranteeing enterprises utility-grade availability with agility and scalability built for the cloud.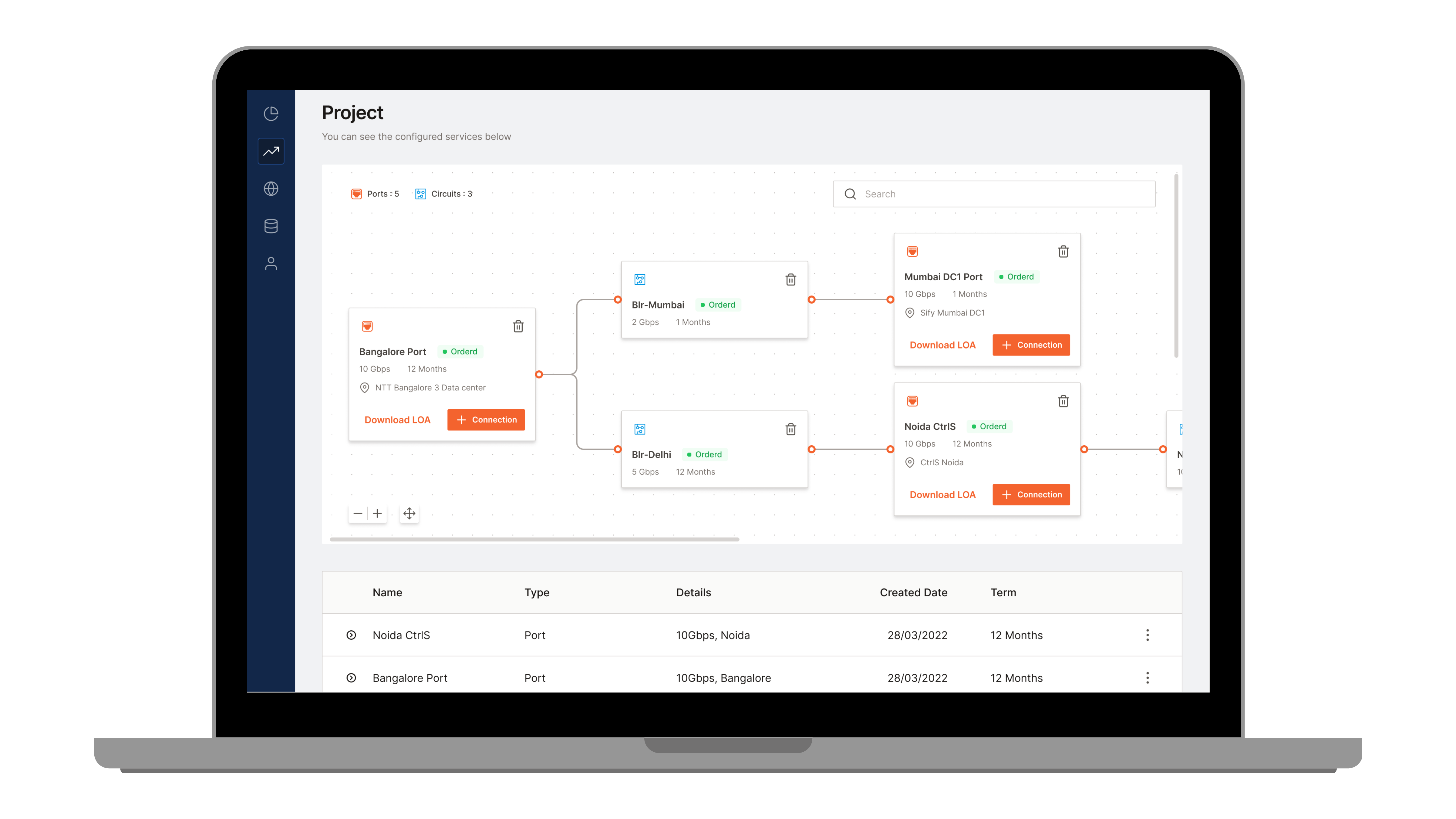 Leverage instant access to public & private clouds
Tap into an agile, scalable, and secure network to power digital transformation
Effective multi & hybrid-cloud strategy
Manage multi and hybrid-cloud architectures dynamically and in a cost-effective manner
Cost-savings on cloud and telecom expenditure
Move away from inflexible bandwidth options and leverage savings with our pay-as-you-go model
Short-term, high-traffic needs
Our flexible solution lets you manage your dynamic network needs seamlessly
Redundancy and backup solution
We offer you a quick way to backup data in volatile and uncertain environments, giving you assurance on business continuity
Assured private network over public internet
Our utility-grade available private network assures you peace of mind in managing cloud networks
Optimised latency for content delivery
Bring content closer to the users and take advantage of the best latencies in connecting critical applications
Greater network control offers you the opportunity to scale your business securely, a must for the digital future ahead of us.
Leverage network automation to power you into major public clouds